Bexten's Backwoods BBQ was started by our Dad, Jeff Bexten in 2016. Dad was always a hardworker and we fondly remember him experimenting with recipes. Always trying to create something new and tasty. He finally put these experiments to work and created Bexten's Best Rubs.

This past year Dad has had to put his passion for rubs on hold as he battled cancer. Realizing life is short and wanting to retire and sit back and enjoy life, he decided to pass this business on.
We wanted to take it on and haven't looked back.

You'll see our Oak Tree logo throughout our brand. Our dad went by the nickname "Oak" in high school. He was tall and sturdy like an oak tree. Our vision for this business is to be that oak tree; tall, sturdy, loyal, and unshakeable. We pride ourselves on making it right EVERYTIME! We want y'all to be completely satisfied.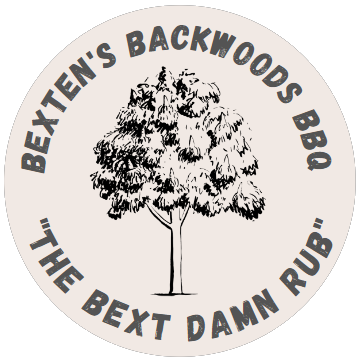 We want to share our Dad's passion for rubs with everyone!
Good food brings people together. So when you break out the Bexten's Best Rub at the next family BBQ we want you to share it with us. We want to see those smiles, and toasts, those messy faces, and bbq fingers, piles of napkins, and a few empty beer cans!

So here's to good food, strong drinks, and to the family and friends we share it with!
Cheers friends!
Danielle & Arielle